Back
Organic Gluten Free Triple Chocolate Cookie Honeyrose Bakery
V
£3.52
Organic and gluten free deep chocolatey cookies bursting with rich melt-in-your-mouth chocolate chunks.
For ingredients and allergens, see product information below.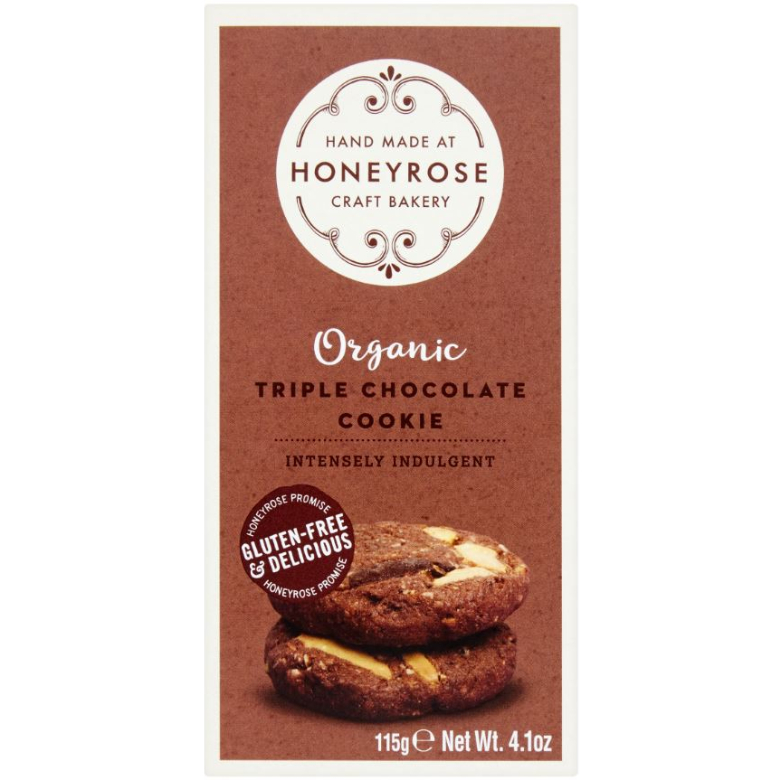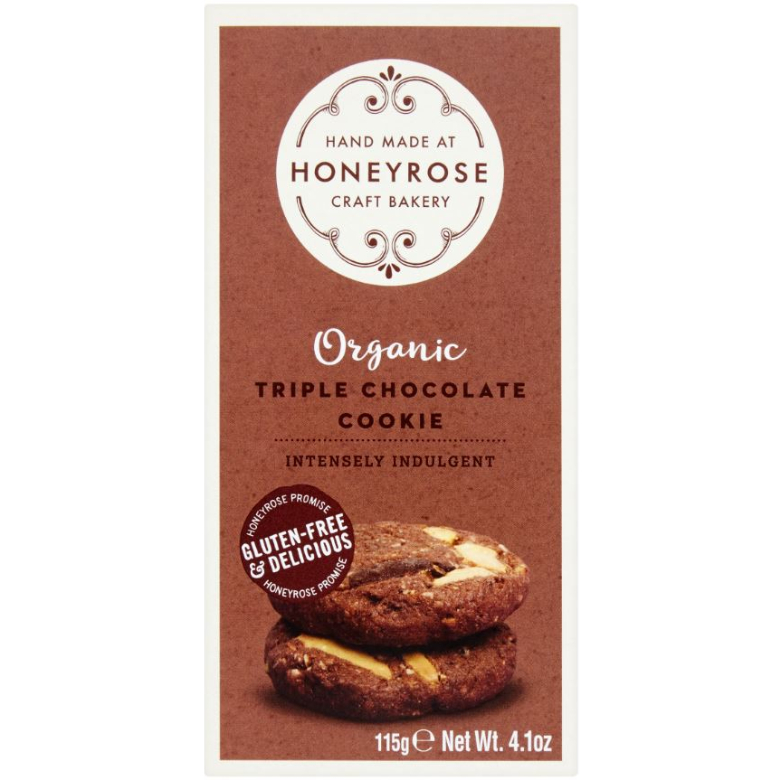 What's in this collection
Product information
Ingredients list
*cane sugar, *rice flour, *butter (milk), *corn starch, *milk chocolate, (cane sugar, milk powder, cocoa butter, cocoa paste, emulsifier: soya lecithin, vanilla extract), *tapioca flour, *dark chocolate (cocoa paste, cane sugar, cocoa butter, emulsifier: soya lecithin, vanilla extract), *sunflower oil, *gluten free oats, *cocoa powder, *white chocolate (cane sugar, cocoa butter, milk powder, emulsifier: soya lecithin, vanilla extract), *molasses, raising agent (sodium bicarbonate), stabiliser: xanthan gum.
*Organic ingredient
Allergens
For allergens, including cereals containing gluten, see ingredients highlighted in bold.
Made in a factory that processes nuts
Storage details
Store in a cool, dry, place.
Processor
Essential Trading Co-operative
Using Product and Allergen information
Product information is provided here as part of our effort to give you the best possible online shopping experience. We take great care in preparing this information and checking it with the producer. However, the information provided here is not intended to be a substitute for reading the product's actual labelling once you receive it. Whilst we continually aim to update the information with the very latest data provided by producers, there may be some cases where it is subject to change. Equilibrium Markets is unable to accept liability for any incorrect information provided. Your statutory rights are not affected. If you require more product information than appears here, please contact the producer directly.