Back
Concentrated Non Bio Washing Powder Ecover
V
£14.50
Tough on Dirt. Gentle Fragrance. For effective washing results on all your family's white and colourfast laundry.
Ecover's Non Bio Washing Powder has been reformulated to work even better at 30 degrees.
Tough on dirt whilst respecting your skin, Ecover Washing Powder gives superb results with a naturally gentle fragrance.
For ingredients and allergens, see product information below.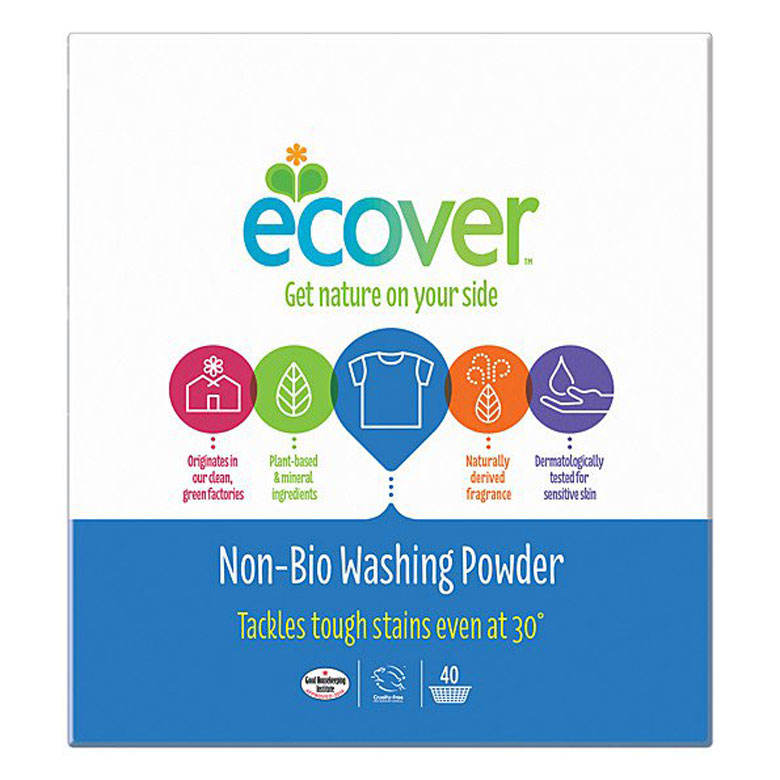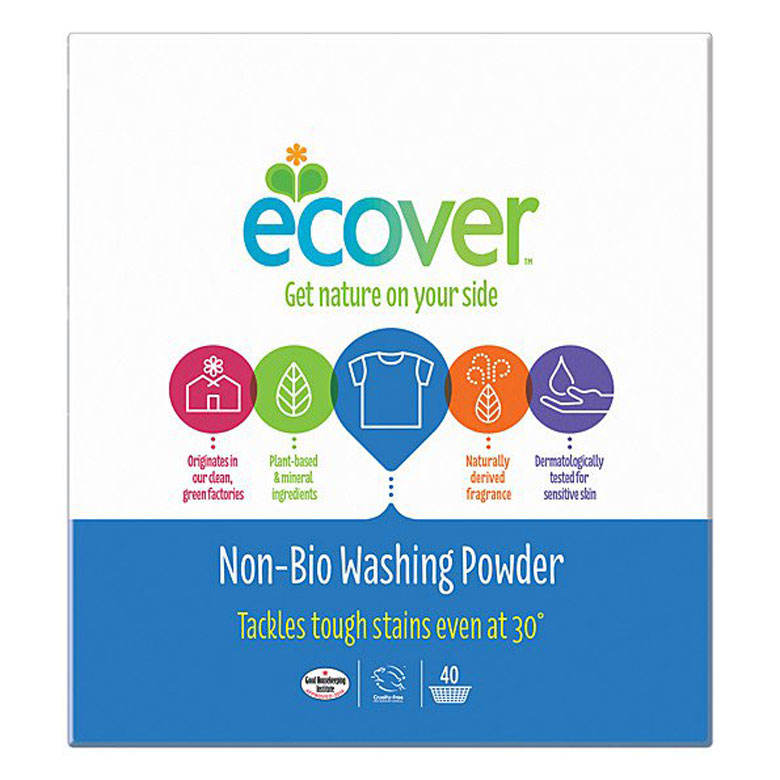 What's in this collection
Product information
Ingredients list
Oxygen-based bleaching agent 15-30%, Zeolite 5-15%, Anionic surfactants, Non-ionic surfactants, Soap (5%), Perfume (contains Limonene; may produce an allergic reaction, Linalool), Sodium sulfate, Sodium Carbonate, Polypeptide, Bleach activator, Sodium citrate, Sodium disillicate, Water, Sodium carboxmethyl starch, Cellulose gum.

Storage details
Store in a cool, dark, dry, place.
Use instructions
Remember to check your garment's washing instructions. Always wash dark colours seperately. If youre not sure about the colour fastness of garments, soak them in cold water. Run your machine as per manufacturer's instructions.
Using Product and Allergen information
Product information is provided here as part of our effort to give you the best possible online shopping experience. We take great care in preparing this information and checking it with the producer. However, the information provided here is not intended to be a substitute for reading the product's actual labelling once you receive it. Whilst we continually aim to update the information with the very latest data provided by producers, there may be some cases where it is subject to change. Equilibrium Markets is unable to accept liability for any incorrect information provided. Your statutory rights are not affected. If you require more product information than appears here, please contact the producer directly.