Back
Automatic Dishwasher Tablets Sodasan
V
£6.14
Excluding VAT
The benefits:
enzyme-free, GM free, phosphate free
unscented
no chlorine-releasing substances
Use:
Extremely effective dishwasher detergent suitable for all conventional household dishwashers.
Environmental advantages:
The product only contains plant-based washing substances. Citrates and polyaspartates act as softening agents and replace the phosphates. The product also contains no petrochemical bleach activators. The production is CO2 -neutral. We only use power from Greenpeace energy and thus work 100% free of nuclear power.
Certification:
The product is certified according to the ECOCERT detergent guidelines, as well as according to the strict guidelines of Ecogarantie and the Vegan Society.
For ingredients and allergens, see product information below.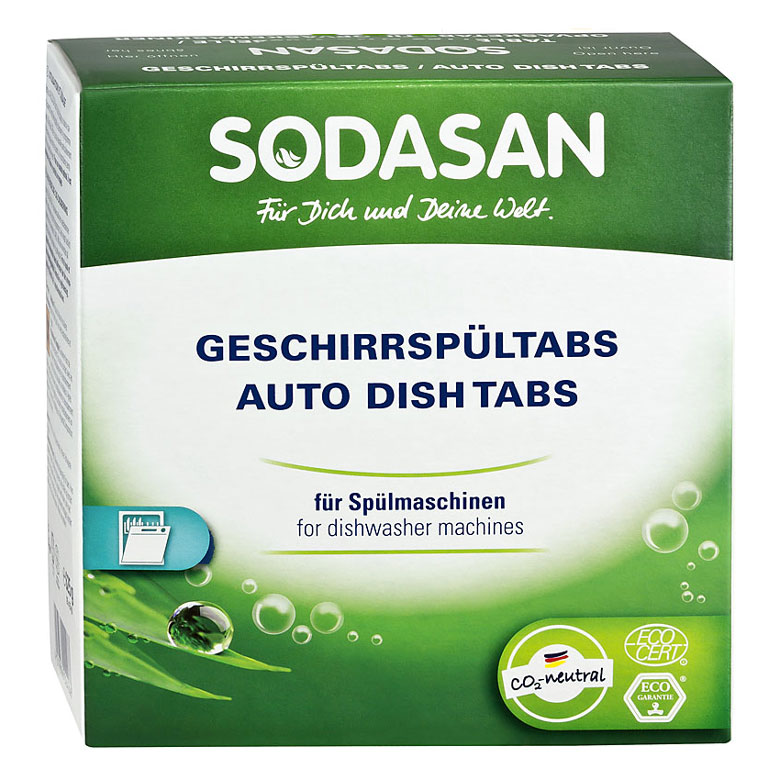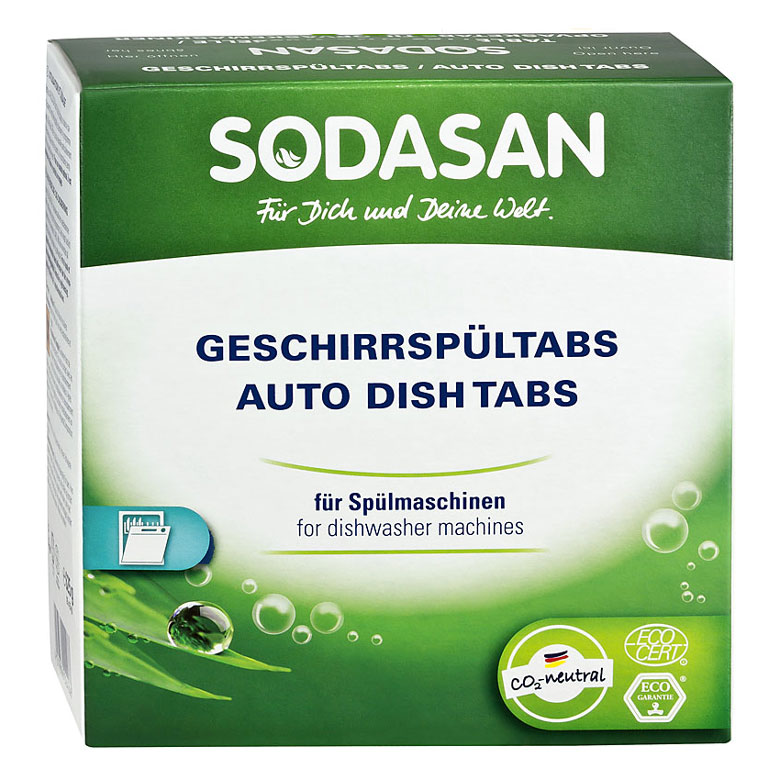 What's in this collection
Product information
Ingredients list
Silicates, sodium percarbonate, citric acid salts, water softener.

Storage details
Store in a cool, dark, dry, place.
Using Product and Allergen information
Product information is provided here as part of our effort to give you the best possible online shopping experience. We take great care in preparing this information and checking it with the producer. However, the information provided here is not intended to be a substitute for reading the product's actual labelling once you receive it. Whilst we continually aim to update the information with the very latest data provided by producers, there may be some cases where it is subject to change. Equilibrium Markets is unable to accept liability for any incorrect information provided. Your statutory rights are not affected. If you require more product information than appears here, please contact the producer directly.