Back
Multi Action Spray Ecover
V
£3.09
Keep your surfaces sparkling clean and fresh with our multi-talented Multi-Action Spray. It's endorsed by the Good Housekeeping Institute so you're sure of a great result from your kitchen surfaces to your coffee table. What's more you can even get that smear free result on your bathroom mirror!
For ingredients and allergens, see product information below.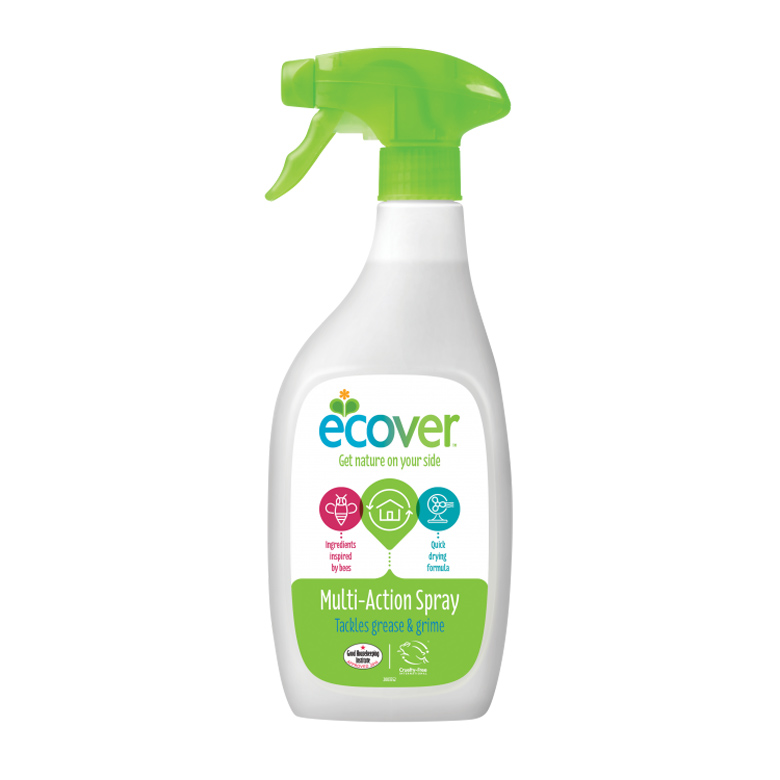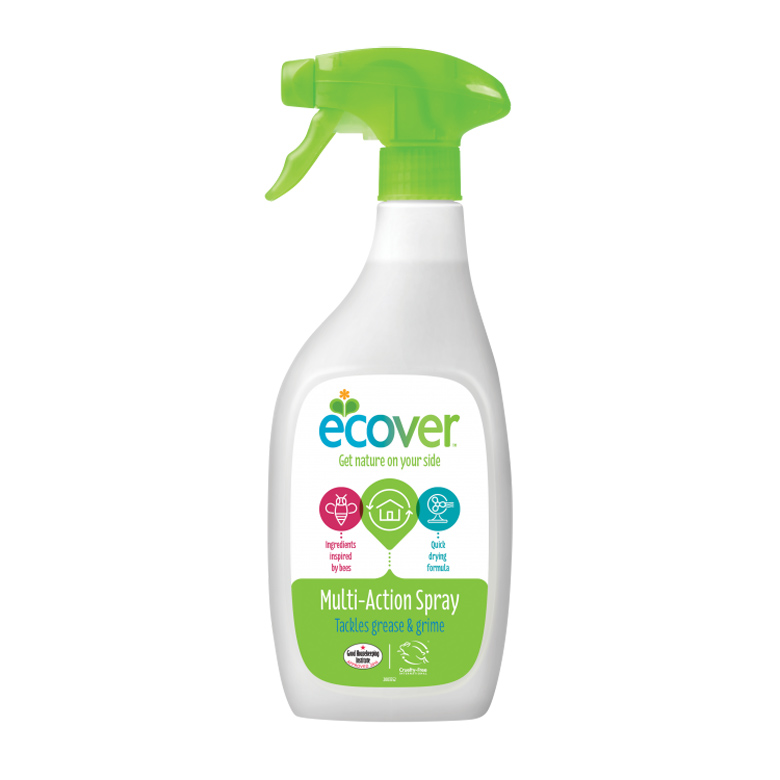 What's in this collection
Product information
Ingredients list
Aqua, Alcohol, Capryl Glucoside, Candida Bombicola/Glucose/Methyl Rapeseedate Ferment, Sodium Citrate, Lactic Acid, Perfume.

Use instructions
This Multi-Action spray cleans and shines a wide variety of household surfaces. It is particularly suitable for kitchen and bathroom surfaces, tiles, glass, enamel, baths, basins acrylic and chrome. Spray lightly over the surface and wipe clean. No need to rinse.
Using Product and Allergen information
Product information is provided here as part of our effort to give you the best possible online shopping experience. We take great care in preparing this information and checking it with the producer. However, the information provided here is not intended to be a substitute for reading the product's actual labelling once you receive it. Whilst we continually aim to update the information with the very latest data provided by producers, there may be some cases where it is subject to change. Equilibrium Markets is unable to accept liability for any incorrect information provided. Your statutory rights are not affected. If you require more product information than appears here, please contact the producer directly.