Back
Cream Cleaner Ecover
V
£1.60
Excluding VAT
Wondering how to tackle the trickier surfaces such as cookers, enamel, chrome and fridges? Well, Ecover Cream Cleaner may very well be your answer. With its gentle abrasive action it effectively lifts grease and grime without those unnecessary chemicals.
For ingredients and allergens, see product information below.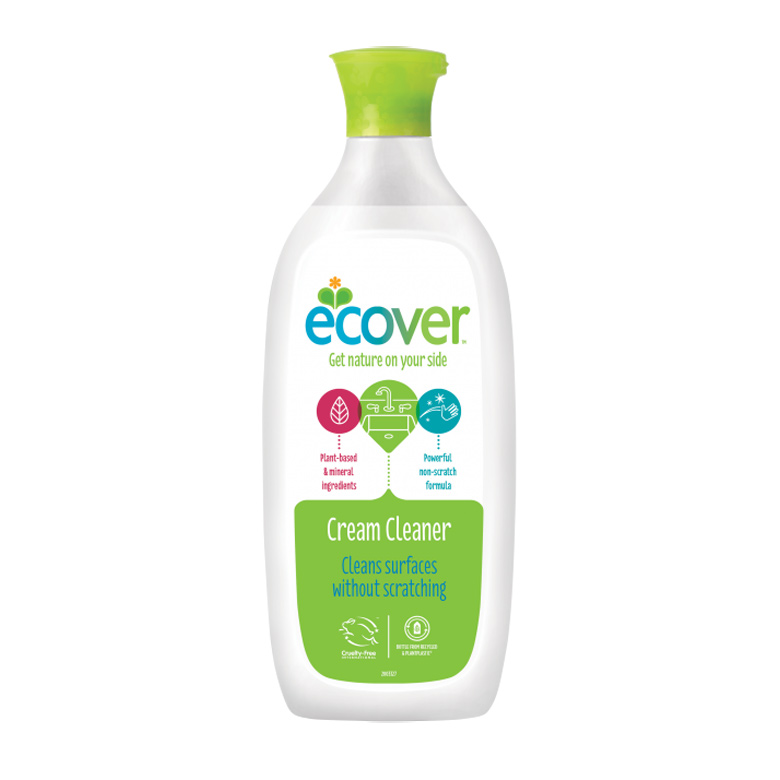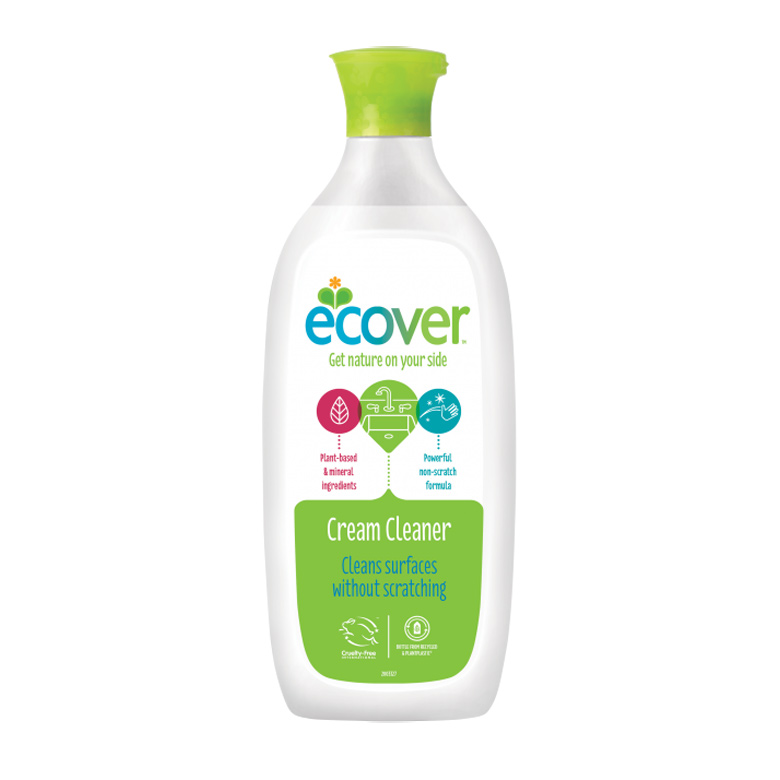 What's in this collection
Product information
Ingredients list
Aqua, Calcium Carbonate, Bentonite, Glycerin, Capryl Glucoside, Lauryl Polyglucose, Phenoxyethanol, Xanthan Gum.

Use instructions
Apply Ecover Cream Cleaner either directly to the surface or onto a wet sponge. Clean the surface and then rinse off. Suitable for all kinds of surfaces. Cookers, fridges, enamel, stainless steel, tiles and chrome.
Using Product and Allergen information
Product information is provided here as part of our effort to give you the best possible online shopping experience. We take great care in preparing this information and checking it with the producer. However, the information provided here is not intended to be a substitute for reading the product's actual labelling once you receive it. Whilst we continually aim to update the information with the very latest data provided by producers, there may be some cases where it is subject to change. Equilibrium Markets is unable to accept liability for any incorrect information provided. Your statutory rights are not affected. If you require more product information than appears here, please contact the producer directly.