Back
V
£12.63
Nature's Own uniquely provide nutrients in the same form as those in food - Food State supplements - supplements that present vitamins and minerals in a format as close as possible to the foods where those micronutrients naturally occur.
Per tablet
Beta Carotene 4.5mg, Vitamin C 100mg, Vitamin E 16mg, Zinc 2mg, Selenium 100µg, CoEnzyme Q10 50mg
For ingredients and allergens, see product information below.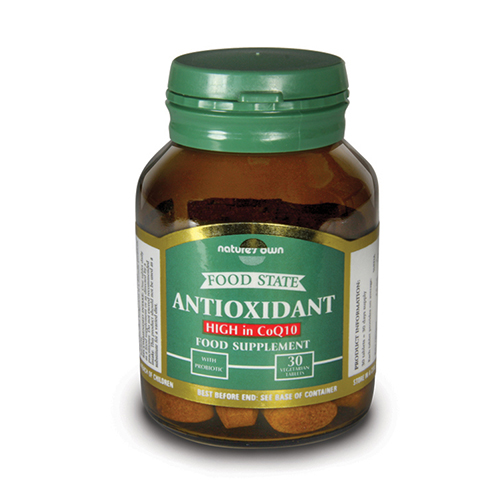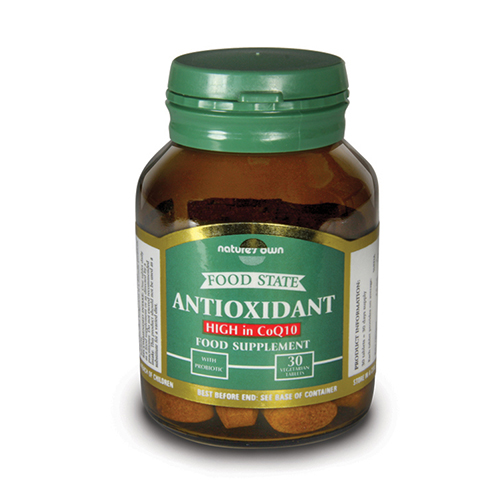 What's in this collection
Product information
Ingredients list
Vitamin C combined in citrus pulp, beta carotene combined with carrot concentrate, vitamin E combined in vegetable oil, vegetable stearic acid coenzyme Q10, lactobacillus bulgaricus* (from yoghurt (milk)) combined with zinc citrate, yeast concentrate providing selenium, silicon dioxide, tablet coating (Vegetable Cellulose).
*Beneficially combined in a base of lactobacillus bulgaricus. A native and friendly bacterial inhabitant of the human GI tract
Allergens
For allergens, including cereals containing gluten, see ingredients highlighted in bold.
Use instructions
Food supplements should not be used as a substitute for a varied and balanced diet and healthy lifestyle.
Using Product and Allergen information
Product information is provided here as part of our effort to give you the best possible online shopping experience. We take great care in preparing this information and checking it with the producer. However, the information provided here is not intended to be a substitute for reading the product's actual labelling once you receive it. Whilst we continually aim to update the information with the very latest data provided by producers, there may be some cases where it is subject to change. Equilibrium Markets is unable to accept liability for any incorrect information provided. Your statutory rights are not affected. If you require more product information than appears here, please contact the producer directly.