Back
Dry Cured Back Bacon Denhay
£3.64
This award winning dry cured bacon is made using only British outdoor bred pork. It is cured by hand with sea salt and then the pork is left to mature slowly before slicing, resulting in wonderfully full flavoured and succulent rashers of bacon.
The Denhay cure
The Denhay dry curing technique involves a unique mixture of dry sea salt, nitrite and Vitamin C massaged into the pork loins and bellies which are then cured for between two and three weeks.
Special slicing
Once cured, the bacon is 'fresh sliced' and then layered in the pack so all the slices can be seen and easily lifted. Some bacons are frozen solid and pressed into shape before slicing; Denhay believe that freezing contributes harms the flavour and texture of the bacon so they simply never do it.
For ingredients and allergens, see product information below.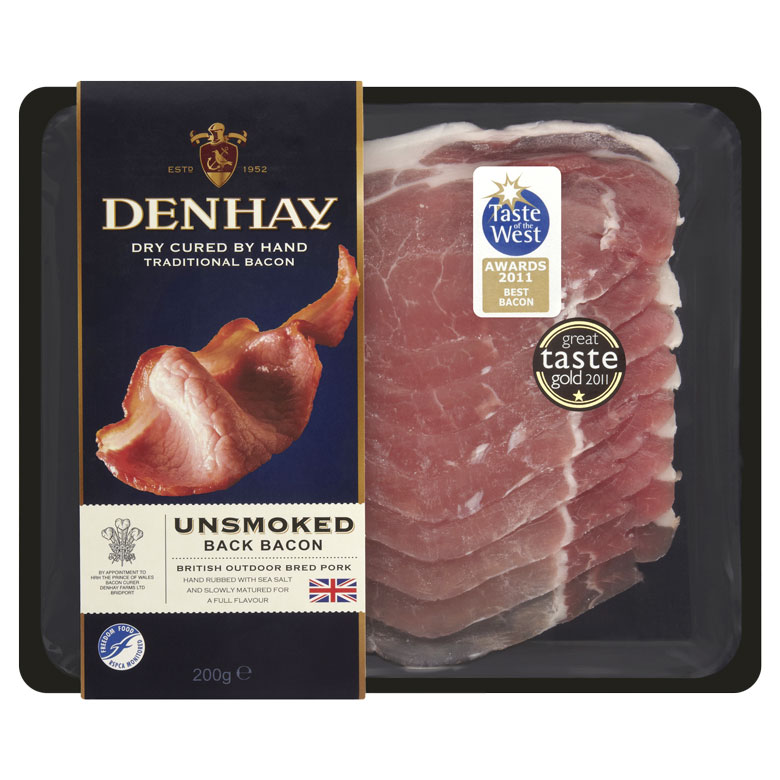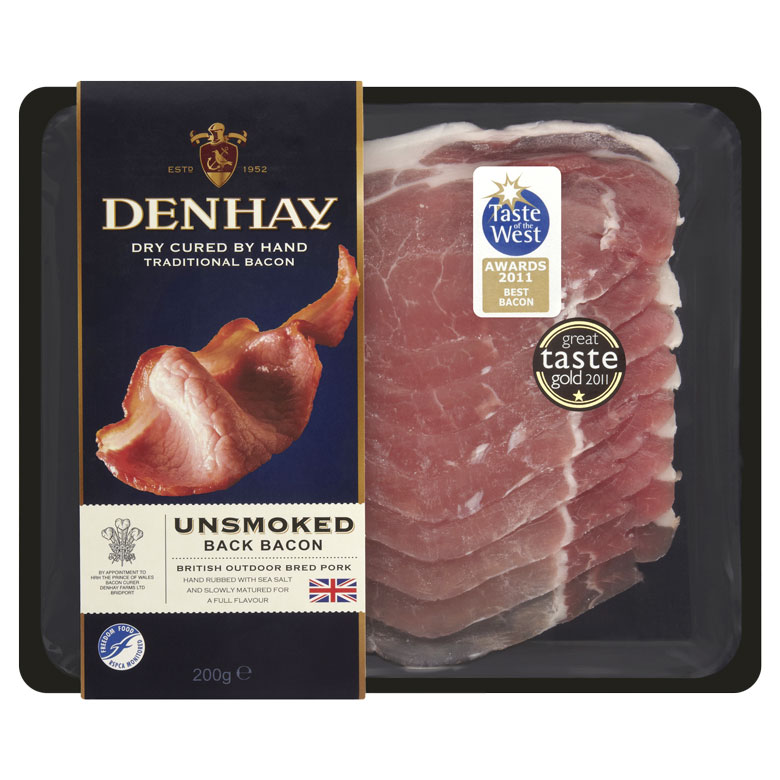 What's in this collection
Product information
Ingredients list
Pork Loin (97%), Sea Salt, Sodium Nitrite (Preservative), Ascorbic Acid (Antioxidant).

Storage details
Keep refrigerated below 5°C. Use within 3 days of opening.
Using Product and Allergen information
Product information is provided here as part of our effort to give you the best possible online shopping experience. We take great care in preparing this information and checking it with the producer. However, the information provided here is not intended to be a substitute for reading the product's actual labelling once you receive it. Whilst we continually aim to update the information with the very latest data provided by producers, there may be some cases where it is subject to change. Equilibrium Markets is unable to accept liability for any incorrect information provided. Your statutory rights are not affected. If you require more product information than appears here, please contact the producer directly.