Back
Life 4d+*
V
£8.88
Younger sister to one of White Lake's pioneering cheeses, Rachel, Katherine is worth her weight in cider brandy. In fact she is washed in local Somerset cider brandy to create a mouthful of complex flavours with a lingering finish. Still mellow, with the distinctly farmy note that you would expect from a good goat's cheese, Katherine also has a gentle hint of sweet almond. A firm texture with a little give makes it perfect for slicing onto oatcakes or crackers. Maybe pour yourself a glass of English sparkling wine to bring out those subtle cider-induced flavours.
For ingredients and allergens, see product information below.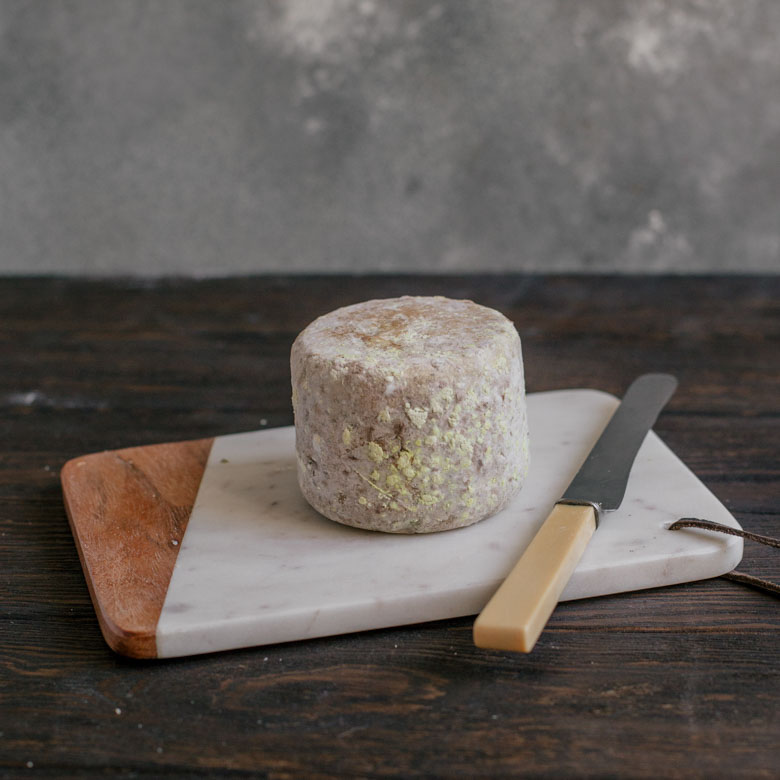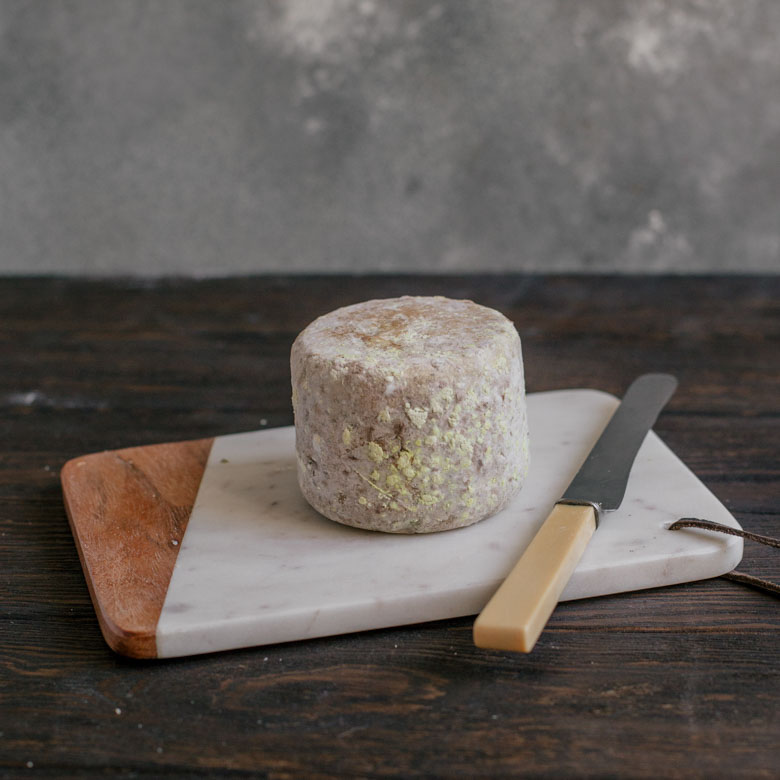 What's in this collection
Product information
Ingredients list
Milk (goats, unpasturised, thermised), vegetarian rennet, salt, cultures.

Allergens
For allergens, including cereals containing gluten, see ingredients highlighted in bold.
Storage details
Keep refrigerated between 4 - 8ºC
Using Product and Allergen information
Product information is provided here as part of our effort to give you the best possible online shopping experience. We take great care in preparing this information and checking it with the producer. However, the information provided here is not intended to be a substitute for reading the product's actual labelling once you receive it. Whilst we continually aim to update the information with the very latest data provided by producers, there may be some cases where it is subject to change. Equilibrium Markets is unable to accept liability for any incorrect information provided. Your statutory rights are not affected. If you require more product information than appears here, please contact the producer directly.
Typically* Weighted Produce
Please note, that for items with a weight marked as "typically*" like fish, meat or cheese you are charged for the precise actual weight of the product. We will send you a final receipt with your delivery.