Back
Rooibos & Honeybush Organic Tea Pukka Herbs
Life 49d+*
V
£2.67
Formerly known as Morning Time, this tea is a caffeine-free organic riot of colour and flavour. So in this world of black and white, be the colour. Be the copper-red glow of fairly-traded rooibos, infused with the richness of African sun. Be the golden yellow of honeybush, as it sway's softly in the breeze. Be the blue sky that this bright blend brings. Sip, savour and come alive. It's the way to add some of life's natural colour to your day.
This tea is packed with potent antioxidants,essential minerals and is low in tannins. Honeybush leaf, is similarly packed with valuable antioxidants and has been traditionally used to clear mucus from the respiratory tract. A refreshing tea to start your mornings with colour!
For ingredients and allergens, see product information below.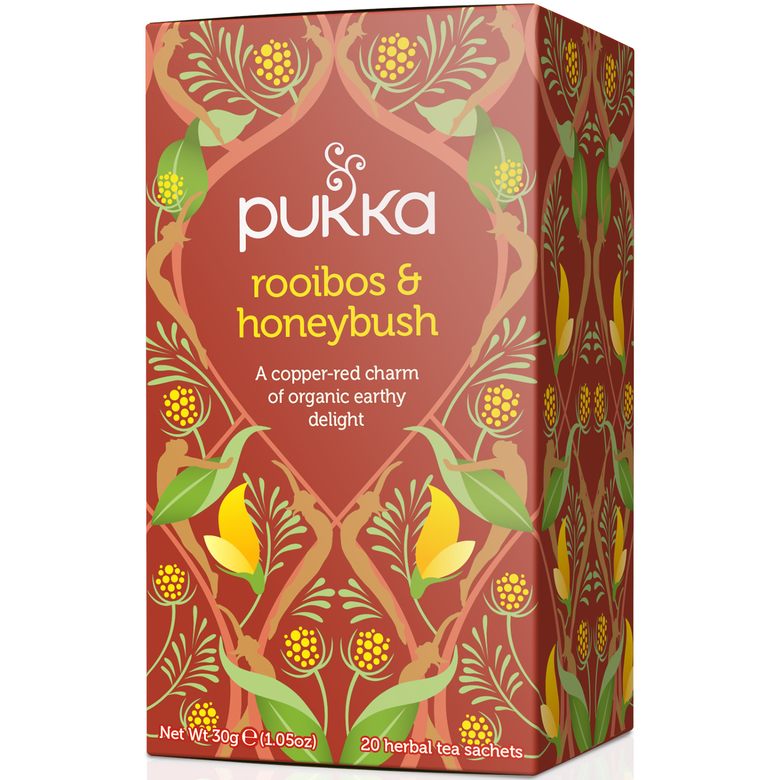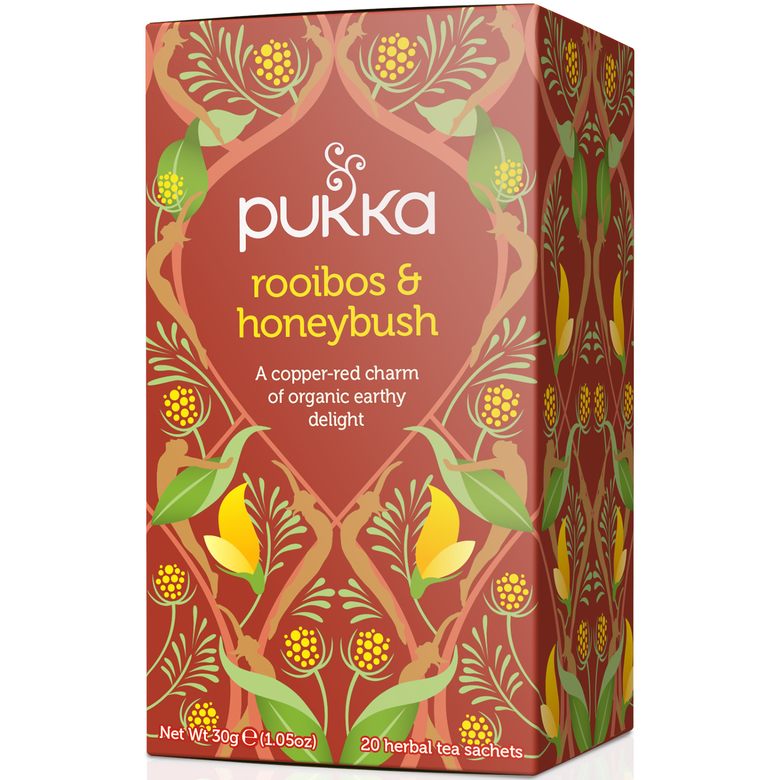 What's in this collection
Product information
Ingredients list
Superior rooibos + (76%), honeybush leaf (14%), licorice root * (10%).
All the ingredients are organic. * = Fairwild-certified ingredients; + = Fairtrade
Storage details
Store in dry place away from direct sunlight below 30°C
Use instructions
Store in dry place away from direct sunlight below 30°C
Using Product and Allergen information
Product information is provided here as part of our effort to give you the best possible online shopping experience. We take great care in preparing this information and checking it with the producer. However, the information provided here is not intended to be a substitute for reading the product's actual labelling once you receive it. Whilst we continually aim to update the information with the very latest data provided by producers, there may be some cases where it is subject to change. Equilibrium Markets is unable to accept liability for any incorrect information provided. Your statutory rights are not affected. If you require more product information than appears here, please contact the producer directly.